YONA ETTLINGER
DHR-7859
W.A. MOZART: Clarinet Concerto in A major, K.622
Israel Chamber Orchestra, Gary Bertini - conductor
Live performance, Jerusalem, December 23, 1972
Carl STAMITZ: Clarinet Concerto No.3 in Eb major
Israel Chamber Orchestra, Gary Bertini - conductor
Live performance, Tel Aviv, January 13, 1967

G.F. HANDEL - Y. ETTLINGER: Clarinet Concerto in G minor
Israel Chamber Orchestra, Gary Bertini - conductor
Live performance, Tel Aviv, January 13, 1967
J.C. BACH - Y. ETTLINGER: Clarinet Concerto in D major
Israel Radio Orchestra, Mendi Rodan - conductor
Live performance, Tel Aviv, April 8, 1970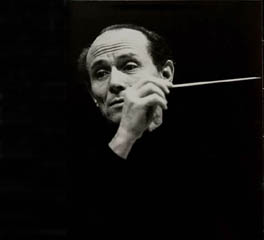 Gary Bertini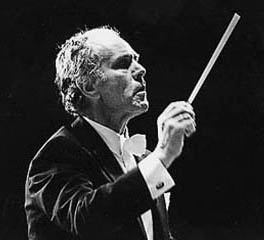 Mendi Rodan

More YONA ETTLINGER on DOREMI Legendary Treasures series

DHR-7830
BRAHMS:
Trio for Piano, Clarinet and Cello in A minor, Op.114
Sonata for Clarinet and Piano in F minor, Op.120 No.1
Sonata for Clarinet and Piano in Eb major, Op.120 No.2
With Pnina Salzman - Piano; Uzi Wiesel - Cello
Live performance, Jerusalem, April 20, 1975
DHR-7870/1 (2CDs set)
MOZART: Trio for Clarinet, Viola and Piano in Eb major, K.498
With Daniel Benyamini - viola; Pnina Salzman - piano
Live performance, Mann Auditorium, Tel Aviv, December 31, 1975
DHR-7883-7 (5CDs set) Special: 5 CDs for the price of 3CDs
SCHUMANN: Three Romances for Clarinet and Piano, Op.94
BEETHOVEN: Trio for Clarinet, Cello and Piano in Bb major, Op.11
C.P.E. BACH: 4 Sonatas for Clarinet, Piano and Cello from Wq.92
GLINKA: Trio for Clarinet, Cello and Piano in D minor (Pathétique)
POULENC: Sonata for Clarinet and Piano (2 versions)
RAMEAU - ETTLINGER : Suite for Clarinet and Piano
With Pnina Salzman - Piano; Uzi Wiesel - Cello
Live performances, 1969 -1977

Yona Ettlinger (Munich May 28, 1924 - London June 24, 1981)
Principal clarinetist with the Israel Philharmonic Orchestra from 1947 to 1964. Performed chamber music for many years with the Tel Aviv Quartet, with the pianist Pnina Salzman, and in Trio with Pnina Salzman and the cellist Uzi Wiesel.
As a soloist he appeared with such conductors as Sergiu Celibidache, Paul Paray, Zubin Mehta, Gary Bertini and Mendi Rodan.
Appointed professor at the Guildhall School of Music in London in 1973. Noted for his perfectionism, Yona Ettlinger is recognized by his peers as one of the most distinguished clarinetists of the twentieth century.

---